Pamela Priest, Branch Manager/Escrow Officer

Pamela has lived in the Pasadena-Deer Park-La Porte area for the past 24 years with her husband. She began her career in the title industry in 2003, with 20 plus years in banking. She is a seasoned Escrow Officer with experience in both residential and commercial transactions. Pamela has a strong passion for her work and is dedicated to going the extra mile to ensure her clients have a smooth and enjoyable transaction from the beginning to end.
Ashley Womack, Business Development Manager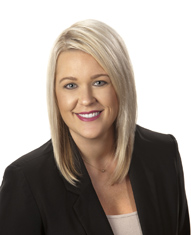 As a Business Development Manager with Great American Title, Ashley is a dynamic, results-oriented professional with strong business development accomplishments. She sets relationships with clients at a high value, establishing long-term partnerships. A few attributes describe her as task-oriented, passionate, creative, and motivated – all qualities important for an individual you would want to do business with. Ashley brings more than 15 years of knowledge to real estate, specializing in sales and marketing, with six years of service in the title industry.
Ashley is a native to Pasadena, which gives her knowledge and expertise for the local real estate market and her clients' needs. In her role, Ashley specializes in technology, more specifically social networking and branding. She educates her clients on social media and how it can be used to build inventory and act as a platform for her clients' business. Her dedication to customer service, consistency, and standing apart from the rest makes her an asset to Great American Title Company and the real estate community.
Kim Palmer, Business Development Manager