Spring – Tom E Blackwell, President of Great American Title Company, announced the addition of two new escrow professionals to their closing team.  The Woodlands – Town Centre Branch is now under the management of Erien Alexander.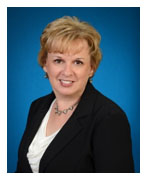 Erien has earned the title of Branch Manager/Escrow Officer for her comprehensive service to The Woodlands, TX and surrounding community's real estate endeavors. She has a multitude of experience in all types of escrow transactions. Over the years she has built and established a track record of lasting client relationships. Having been in the Texas Escrow Industry for over 25 years, Erien Alexander has mentored and managed a successful escrow process within her office that, amongst other things, prioritizes her teams' attention on closing success for all parties involved, from first time home buyers to the experienced investors. Her passion for her career in title is, as she says, "I love having worked through an entire transaction with clients, their realtors and lenders, then having the honor of handing over the keys to a new property owner— the expression, and excitement seen in my customers at that moment is what makes this job so rewarding." She is married, has three grown daughters and several grandchildren. She enjoys music, travel, spending time with her family and her animals.
Another welcome addition to the Town Centre Branch is Samantha Armstrong.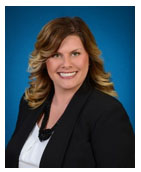 Samantha Armstrong has been dedicated to the Real Estate and Title Industry for over 10 years. She began her career in the title industry as a scanning clerk, and was quickly promoted to escrow assistant where she was an apprentice processing hundreds of title transactions. And since, has earned the role of Escrow Officer. She left the title industry shortly, and was exposed to the real estate world while working as the Contracts Coordinator & Office Manager for IMI Resort Living at Carlton Woods, in The Woodlands, TX and Frederica Properties in Sea Island, GA. She returned to the title business in 2009.
Samantha is an exceptionally motivated, accomplished and an expert title representative for the industry consumer. She feels it is of the upmost importance to be reliable, honest and attentive to every customer.  She is proficient in all aspects of curative title research, and has an aptitude for excellent communication, stating "the service provided to our customers is the most important aspect of our business, and an open line of clear, comprehensive communication provided is how we build the lasting relationship with our customers and realtors who come to us for our assistance".
Samantha graduated in 2004 from Texas State University with a BA in Mass Communication and Major in Public Relations. She is a born and raised genuine native of Montgomery County, and continues to deepen the Armstrong family roots here with her own young family.
Great American Title Company is one of the largest title insurance agencies in the Houston metroplex with its corporate offices located in Spring, Texas. Great American Title Company has 13 branch locations and is currently licensed in 25 Counties in Texas.