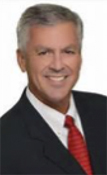 Spring, Texas – Ronnie Matthews, Chairman and Tom Blackwell, President, Great American Title Company announced today that Michael Board will be joining their Commercial Sales Team in their Houston operations. Michael was employed by a national underwriting company in San Antonio before announcing his move to Great American.
Matthews indicated that "Michael is a sales executive that I have personally known and respected for many years and will be an asset to our commercial division." Blackwell indicated that "Michael has been in the residential arena in Houston for years and that it was time he transitioned to commercial arena.
Michael will be working in Great American's Citywide Sales Department which will allow him to cover the 5 major county markets in the Houston metropolitan area as well as the other 20 major metropolitan counties Great American is currently licensed in.
Michael is a graduate of the University of Texas. For a short time after his graduation Michael played on the Web.com and PGA tours.
Great American Title Company (Great American) headquartered in Spring, Texas is a leading provider of title insurance services. Great American currently operates multiple locations in the Houston Metropolitan area and is licensed to operate in 25 counties in Texas.