SPRING, TEXAS – Ronnie Matthews, Chairman and Principal, GREAT AMERICAN TITLE COMPANY, announced today that Paula Fox has joined the team as Chief Curative Title Officer. Ronnie indicated that Paula has extensive title and escrow knowledge necessary to keep the company growing and maintaining the company high level of customer satisfaction.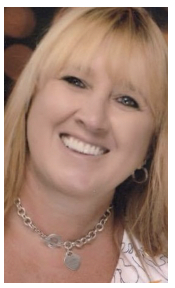 Paula began in the industry while attending high school in The Woodlands working in the Title Department but helping where needed in all departments. During her 40 year career she has held numerous positions including, Title Examiner, Title Manager, Accounting Supervisor, Auditor, Escrow Officer, Operations Manager and Underwriter. Paula has also worked with software development teams assisting in training and troubleshooting, both software and hardware problems. She was Senior Operations Manager and Title Manager for many years with a National Title Insurance Company. The last 2 years were spent as an Underwriter, handling underwriting questions from both the Escrow and Title side with the Company. She is experienced in both Residential and Commercial Transactions and willing to assist in any way she can.
Paula has two adult children. Her son is also is in the Title Business and her daughter is obtaining her Master's Degree at Texas State University. Paula enjoys the pool or beach, Astros baseball games, music and travel.