Our unified approach is designed to deliver exceptional service from the beginning of your transaction to the end. At each stage of the process, highly skilled experts will assist you, assuring prompt delivery of Great American Title Company's carefully personalized services. Our well-earned reputation for quality, and our detailed knowledge of local markets, makes Great American Title Company the name you can trust.
Given today's economic climate, it is important to choose a service provider you have confidence in.   Specializing in commercial transactions of all sizes, from single- to multi-site, the Great American team is well positioned to assist you in bringing any commercial transaction to a successful closure.   Our proactive teams are comprised of senior-level corporate, real estate executive and veteran underwriters that understand the importance of your transaction.
Great American Title Company is staffed with highly-experienced escrow and underwriting personnel. Our commercial team brings more than 100 combined years to the title and escrow business. We are committed to the industry, and support initiatives that will help your business because we understand what it takes to be successful. Everyone on our team spent many of their years in the industry with one of the largest national title insurance underwriters in America. This experience has enabled them to see just about every type of commercial transaction imaginable. This is an area of the business where experience truly counts.
Great American Title is here to support the many intricate processes  that commercial clients face every day. We pride ourselves on being 'the' local professionals, specializing in guiding our clients through the maze of complex regulations and time-consuming legal requirements. We know it requires special expertise and knowledge, including attention to detail and ever present persistence. We realize delays can be costly and that proper service is key to a profitable venture.
Meet a few of our experts: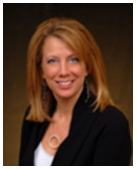 Peggy Godail, Cypresswood Office Branch Manager/Escrow Officer
28 years of closing experience encompassing both commercial & residential transactions
Extensive lists of closing credits include numerous multi- million dollar transactions
Experience handling multifamily projects, land development acquisitions, retail, commercial, office building sales, and refinery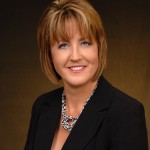 Daisy Chenoweth, Commercial/Residential, Clear Lake Escrow Officer
22 years of closing experience encompassing both commercial & residential transactions
Experience handling multi-family real estate, 1031 exchanges, professional office buildings, ranch properties, land acquisition & development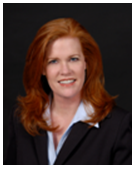 Dena Bean, Business Development Manager/ City Wide
More than 15 years' experience in the real estate industry
Developed a Builder Marketing Program that proved to be successful for builders throughout the greater Houston area; responsible for handling aspects of builder home sales that contributed to hundreds of new home closings per year
Understands the necessity of pulling good teams together