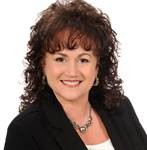 With more than 20 years of experience in the title industry, Kingwood's Escrow Officer, Samantha Orbison, joined the Great American Team in December 2013 as an Escrow officer and was promoted to Branch Manager in 2019. Over the years, there have been many changes in the title industry. She has always adapted to these changes, which often enhanced how she handles her customers real estate transaction. One thing throughout the years that she has learned is Customer Service is Key!!!
Samantha takes pride in her personalized experience she provides to her agents, lenders, and customers. Her hard work and dedication, will provide the customer with the assurance that they need that their transaction will be taken care of from start to finish. Her strong effort and unwavering commitment to providing excellence customer service has helped her build her strong client base.
One of the pleasures of her job is hearing the excitement of a new homeowner, sharing their experience and helping them every step of the way.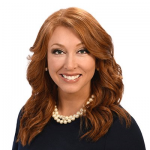 Brittany-Kay entered the realty profession in 2013 as a Real Estate Agent, after her experience buying and selling multiple personal homes and investment properties. As an Agent, she earned multiple national designations, specializing in serving our "hero" community, such as active military, veterans, and first responders…being a former deputy and EMT herself. BK, as she is nicknamed, later explored more of the real estate industry as a Home Warranty Representative, covering most of the Houston metro & surrounding areas. She has now been serving in Title Marketing & Business Development on Lake Houston, since 2019. She loves being a resource, providing education, connecting, and mentoring our area's growing community of real estate professionals…both real estate agents and their clients, and also industry affiliates. BK is also active in multiple community and industry organizations, where she holds/held leadership roles. Her past and present experiences; both professionally and personally, allow her to empathize with the needs of her customers…in turn, building lasting partnerships and providing personalized hometown customer service.
On a personal note, Brittany-Kay was born and raised in south Louisiana. She now resides in the community of Eagle Springs, with her three children…and also shares her time in with her fiancé and his two children, on their farm in Huffman. When BK isn't supporting cheer, dance, football, track, horseback riding, livestock shows, and soccer…she enjoys interior decorating, long hot soaks, and the great outdoors! Hunting, fishing, lake sitting, bon fires, traveling, motorcycling, two stepping, rodeo, and Cajun cooking! She is also a volunteer for both the Humble and Houston Livestock Show and Rodeos.
Professional Memberships & Awards:
Women's Council Of Realtors Lake Houston-Governing Board/Member/Affiliate Since 2014
Women's Council of Realtors Lake Houston-Community Leader of the Year 2016
Partnership Lake Houston-Ambassador & Party on the Green Committeeman Since 2019
North Houston Real Estate Association-Treasurer 2019-2020
Leadership Lake Houston Alumni-Class 9 2019-2021
Dancing for a Cause YMCA Community Leader Participant-2021