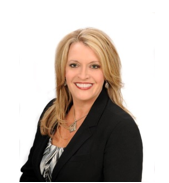 Natalie joined the Kingwood branch of Great American Title Company in December 2013 as a branch manager and escrow officer, bringing with her more than 20+ years of experience in the real estate and title industry. She is knowledgeable in all aspects of title insurance and related services, as well as escrow procedures, terminology, and the insuring of property. Natalie has a great deal of familiarity with the proration of taxes, insurance and similar costs, sales and service techniques, and principles of mortgage lending that make her a competitive force in the title market. Ultimately, allowing her to be extremely proficient in all aspects of the title business.
Natalie has the necessary experience and valuable knowledge of the market to safely guide customers through any transaction. She is continually recognized as a creative and practical problem solver and enjoys working on both sides of the transaction. However, her priority is to always to make it convenient and efficient for her client's and their schedules.
Amy Franks, Business Development Manager

As the Business Development Manager for Great American Title, Kingwood Branch, Amy brings 20+ years of management, sales, marketing and customer service experience. She has worked in the Real Estate Industry through her career as a REALTOR®, property management for individual investors, commercial and multi-family.
Amy is a native Houstonian residing in East/Northeast Houston and has been a part of the Atascocita community for 19 years. This in turn gives her knowledge and expertise for the local real estate market and her clients' needs.
As a dependable business person who exudes quality client service, Amy is dedicated to providing the best experience to her clients. Her clients can rely on her every step of the way. She prides herself in being committed to building lasting relationships with real estate professionals and providing added value to their business.