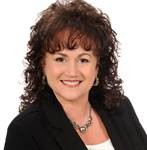 With more than 20 years of experience in the title industry, Kingwood's Escrow Officer, Samantha Orbison, joined the Great American Team in December 2013 as an Escrow officer and was promoted to Branch Manager in 2019. Over the years, there have been many changes in the title industry. She has always adapted to these changes, which often enhanced how she handles her customers real estate transaction. One thing throughout the years that she has learned is Customer Service is Key!!!
Samantha takes pride in her personalized experience she provides to her agents, lenders, and customers. Her hard work and dedication, will provide the customer with the assurance that they need that their transaction will be taken care of from start to finish. Her strong effort and unwavering commitment to providing excellence customer service has helped her build her strong client base.
One of the pleasures of her job is hearing the excitement of a new homeowner, sharing their experience and helping them every step of the way.
Amy Franks, Business Development Manager

As the Business Development Manager for Great American Title, Kingwood Branch, Amy brings 20+ years of management, sales, marketing and customer service experience. She has worked in the Real Estate Industry through her career as a REALTOR®, property management for individual investors, commercial and multi-family.
Amy is a native Houstonian residing in East/Northeast Houston and has been a part of the Atascocita community for 19 years. This in turn gives her knowledge and expertise for the local real estate market and her clients' needs.
As a dependable business person who exudes quality client service, Amy is dedicated to providing the best experience to her clients. Her clients can rely on her every step of the way. She prides herself in being committed to building lasting relationships with real estate professionals and providing added value to their business.