Kim Taylor, Branch Manager/Escrow Officer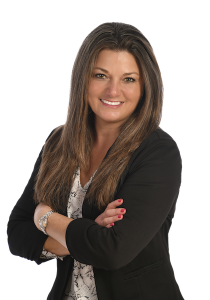 With almost 30 years of experience in the industry, Kim came into the title business naturally, mentored by the well-respected and seasoned realtor, Del Gabriles (who happens to be her grandmother). Kim entered the business after she graduated high school; this growing experience has provided Kim the necessary experience to safely guide clients through any transaction.
As branch manager, she has a rare combination of technical know-how, a personable style with a calming demeanor and a knack for quick problem solving. She brings a level of expertise and knowledge that provides for a smooth transaction from start to finish. She understands each transaction is unique and strives to accommodate each individual's needs. Through her years of client contact, Kim has built strong, trust-worthy and long-lasting relationships by offering her vast knowledge, guidance and assistance, all while helping her clients achieve their dream of home ownership.
Kim grew up in Richwood where she and her husband of over 27 years lived until recently when they moved to the San Bernard River. Together her and her husband, John, have two children. Both being very accomplished in athletics and anything they set out to do. Kim enjoys fishing, boating and spending time with her friends and family.
Fran George, Business Development Manager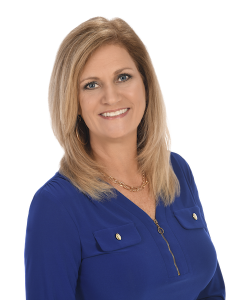 Fran has been in real estate industry for 20+ years. She got her start in 2001 as a licensed Texas Realtor. Fran has extensive experience in the real estate industry giving her a thorough understanding of the processes involved in both residential and commercial real estate transactions. So, whether it's a simple question or a complex title issue, real estate professionals and lenders along with their customers can be confident that Fran and the Great American Title team are able to provide title solutions. From her immense experience, she has established an impressive book of contacts which she uses as a catalyst for business development, while building profitable, long-term relationships. As a dependable business person who exudes quality client service, Fran follows her client's transactions from 'open to close'. A lifelong resident of Brazoria County, Fran was born and raised in Freeport, Texas. She currently resides in Brazoria with her husband, Alex. You could say Fran and her husband are the modern-day "Brady Bunch" as they have six beautiful daughters between them. When she is not out and about taking care of clients, she is spending time with her kids and her grand babies. Fran loves to travel, fish and bake up fantastic treats in the kitchen.
Ashton naturally entered into the title industry after being raised by a local real estate broker. Throughout her childhood, she was given the opportunity to learn and gain an understanding of the ins and outs of real estate transactions. After graduating from high school, Ashton started her career by learning the fundamentals of customer service from her time spent with The Walt Disney Company. Upon returning home, she spent many years with a local insurance office before bringing her growing knowledge and prior experience to the title industry. As an escrow officer, Ashton strives to provide each client with a smooth transaction experience from the opening of title all the way through to the closing table. She is committed to building long lasting, trust worthy relationships with her clients.
Ashton was born and raised in Lake Jackson and currently lives there with her husband. During her free time, Ashton enjoys spending time with family and friends, travelling, watching baseball, reading and spending time outdoors with her dog.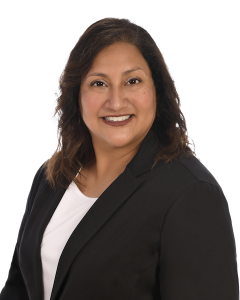 Kristen started her career in the title industry in 1999. It is because of her 20+ years in the industry that makes her one of the most knowledgeable in any and every transaction. She has a propensity to make sure her clients are well taken care of and that any issue that may arise is solved. It is her renowned ability to put the puzzle pieces together in difficult transactions, which allows Kristen to keep a long list of very respected and loyal clients, who trust her to take them from start to finish.
Born and raised in Angleton, Texas, she currently resides there with her two beautiful children, Zachary and Abigail. They are very involved in Angleton Little League and Pure Energy Dance Studio. Kristen loves to bake in her off time and enjoys spending time with her family making memories.