Kim Taylor, Branch Manager/Escrow Officer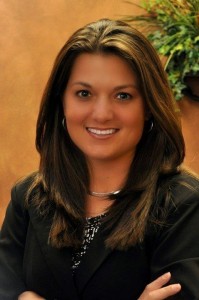 Professional Memberships and Awards
- Active Members Brazoria County Board of Real Estate
- Brazoria Chamber of Commerce
- Brazosport Chamber of Commerce
- Angleton Chamber of Commerce

A now 20-year veteran of the industry, Kim came into the title business naturally, mentored by the well-respected and seasoned realtor, Del Gabriles (who happens to be her grandmother). Kim entered the business after she graduated high school; this growing experience has provided Kim the necessary experience to safely guide clients through any transaction.
As branch manager, she has a rare combination of technical know-how, a personable style and calming demeanor and a knack for problem solving. She brings a level of expertise and knowledge that provides a smooth transaction from start to finish. She understands each transaction is unique and strives to accommodate each individual's needs. Through her years of client contact, Kim has built strong, trust-worthy, and long lasting relationships by offering guidance and assistance, while helping her clients achieve their dream of home ownership.
Personal Note
Kim grew up in Richwood where she lives with her husband of 19 years. Together they have two children, both star athletes. When not spending time at ball fields, Kim enjoys her free time at the beach and fishing.
Fran George, Business Development Manager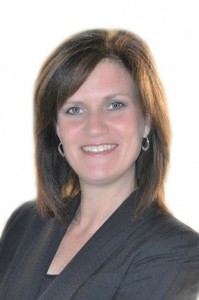 Professional Memberships and Awards
- Active Members Brazoria County Board of Real Estate
- Brazoria Chamber of Commerce
- Brazosport Chamber of Commerce
- Angleton Chamber of Commerce

Fran has been in real estate industry for 12+ years. She got her start in 2001 as a licensed Texas Realtor. Fran has extensive experience in the real estate industry giving her a thorough understanding of the processes involved in both residential and commercial real estate transactions. So whether it's a simple question or a complex title issue, real estate professionals and lenders along with their customers can be confident that Fran and the Great American Title team are able to provide title solutions. From her immense experience, she has established an impressive book of contacts which she uses as a catalyst for business development, while building profitable, long-term relationships. As a dependable business person who exudes quality client service, Fran follows her client's transactions from 'open to close'.
Personal Note
A lifelong resident of Brazoria County, Fran was born and raised in Freeport. She has called Lake Jackson home for the past 20 years. She has two daughters who she enjoys spending time with when they are home from their busy college life. Fran also enjoys outdoor activities, reading, and traveling.