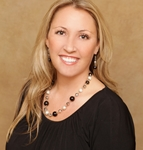 Natalie has been in the mortgage industry for more than 11 years.  She began her career directly following graduation from Sam Houston State University, and has been a licensed escrow officer for nine years. In 2003, she was given an exciting opportunity to transfer to the title industry, and Natalie eagerly accepted, as it makes her happy to know she plays a role in helping someone accomplish their goal of home ownership. From the beginning, she has been enthusiastic about her career and the challenges it offers.
Natalie has a wealth of experience in a variety of transactions, including builder, resale, refinances, REO, and commercial transactions. She is extremely detail-oriented and passionate about customer service, which is her number one priority.
Personal Note
Natalie and her husband are recently married, and live in the Spring area. In her free time, she enjoys spending time with family and friends, dancing, shopping, going to the theater, relaxing at the lake, and watching her favorite sports teams.
Sandy Cox, Business Development Manager

Sandy comes to Great American Title Company with more than two decades of specialized title experience.  She began her career in the industry as a receptionist, and by 2004, had worked her way up to serve as the President of a Houston Division. In 2008, she shifted her focus and acted as a corporate recruiter, utilizing her relationships to offer others better opportunity for career growth. With this diverse set of business and recruiting expertise, Sandy is able to bring in top-notch talent to the clients Great American Title Company serves.  She is outgoing, energetic, and people-oriented, and loves what she does.  Sandy believes in being open and honest with all her clients, which allows for positive interactions and continued success.  She is truly passionate about her work and is committed to her new employee's success, as well.
Dena Bean, Business Development Manager/Citywide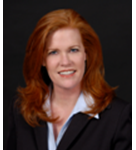 Dena entered the real estate industry in 1999, developing and implementing the Builder Marketing Program for Ronnie and Cathy Matthews, RE/MAX legends.  For their extensive campaign, she was responsible for marketing real estate services to builders throughout the greater Houston area.  By 2006, her department had expanded to include five professional marketing team members, all of whom were responsible for handling aspects of builder home sales, and subsequently, the RE/MAX legends were ranked as the #1 RFE/MAX team worldwide.
In 2009, Dena began working for Great American Title Company as the Citywide Marketing Director, supporting the eight branch locations.  Her role primarily strives toward providing the highest level of customer service to the clients of Great American Title Company. Her professionalism, combined with the ability to build lasting relationships, has set the bar in the title industry. She pushes to exceed customers' expectations, while still paying attention to the important details surrounding each transaction. Within her role Dena works across the branches to match clients to the branch to best suit each client's needs.
Personal Note
Dena is active in many local charities including Northwest Assistance Ministries, as well as the CareNet Pregnancy Center, and local community outreach program.  She has four grown children, is an active member of a local church, and currently resides in Montgomery with her husband.  In addition, she enjoys spending her free time with her three grandchildren.