Spring – Tom E Blackwell, President of Great American Title Company, announced the addition of two new escrow officers to their closing team.  The Kingwood Branch has expanded to three Escrow Officers and it newest Branch Office; Memorial has added its second Escrow Officer.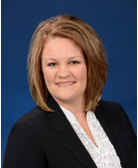 Angie Newkirk comes to Great American Title Company's Kingwood Branch with 13 years of closing experience.  Starting in the title industry in 2001 as a receptionist, she has worked her way through every aspect of the closing process gaining vast knowledge in various types of transactions.  She offers experience in refinances, home equities, commercial and residential closings, mobile homes, relocations, short sales and HUD foreclosures.  She makes it a point to create a personal connection with her customers so as to offer them the absolute best possible customer service and personal attention.
Angie resides in northern Liberty County with her husband and three boys.  As a result, she is familiar with insuring rural properties.   She and her family love to spend time together at their deer lease and on their boat, fishing.  They are active members of Community Baptist Church in Moss Hill, Texas.  Her ultimate goal is to make the closing (beginning to end) as seamless as possible.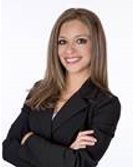 Courtney Smith comes to Great American Title Company's Memorial Branch with 15 years of title experience.  Her career began as a receptionist and she quickly worked her way up to an Escrow Officer. She has worked in almost every position in the title business, giving her a thorough understanding and knowledge of the title industry.
Courtney has a strong background in REO's, Relocation  and the Residential Resale side of the business, which gives her the experience in handling large volume with the focus and understanding of her client's needs. Her professionalism, positive attitude and desire to help all parties feel comfortable throughout the closing process and at the closing table, make her an asset to the Great American Title "Memorial Team".
Courtney is the proud mom of a 10 year old son. She spends most of her free time cheering for him and his team at baseball games and spending time with her family and friends.
Great American Title Company is one of the largest title insurance agencies in the Houston metroplex with its corporate offices located in Spring, Texas. Great American Title Company has 10 branch locations and is currently licensed in Harris, Montgomery, Fort Bend, Brazoria and Galveston Counties in Texas.