The Great American Title Company executive team is comprised of two seasoned title veterans who are dedicated to providing top notch service to the clients we serve. In addition, they are at the forefront of integrating new and innovative processes to streamline all real estate transactions for Great American Title Company.
Our leaders believe the importance of not only leading, but actively participating with staff to ensure we offer the best of the best. Great American Title Company leaders bring a hands-on approach and are always ready and able to help our staff and clients alike. The reputation we have built is backed by satisfied clients, as well as our focus on reliability, efficiency, and a comfortable environment for doing business. We invite you to meet our leaders highlighted below.

Ronnie E Matthews, Chairman and Principal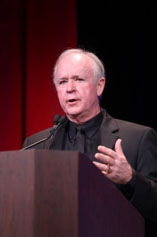 Ronnie Matthews serves as Chairman and Principal of Great American Title. In this role, Ronnie focuses on enhancing growth and financial performance, while preserving the integrity of the company and service to customers. Ronnie is the founding principal at Great American Title.
Ronnie has built his career believing that Great Service makes Great Companies. He has always been an entrepreneur. This began with buying and selling used cars in high school, to starting his first company at 22 years old. He now has over 40 years' experience in the real estate world. From construction to subdivision development to Real Estate Investment, he has been involved in the development of 22 communities, and over 12,000 real estate home sales.
Ronnie and his wife of 30 years, Cathy, have long supported the community by their extensive involvement in many charitable endeavors. In 2014, they took it to another level by creating the Ronnie & Cathy Matthews Great American Charitable Foundation, and initially funded it with $1,000,000.00. The Foundation has committed to support 3 main charities. Lola's Lucky Day, which takes dogs off the streets, gets them healthy, and then finds them a great home. Happy Hill Farms Academy, a private school (k – 12) in Granbury, TX, that takes underprivileged children and helps them acquire a good education, as well as prepares them to be productive individuals in society. Lastly, Montgomery County Women's Center, which helps abused women and children get a new start. Ronnie and Cathy are very passionate about these foundations, and they believe it is their responsibility to make a difference.

Tom E. Blackwell, President and Principal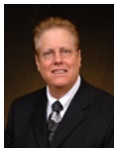 Tom Blackwell serves as the President and Principal of Great American Title Company. In his leadership role, Tom focuses on enhancing growth and financial performance, while preserving the integrity of the company and service to customers. Previously, his title insurance experience includes 12 years as an employee and co-owner of an independent title agency in Lubbock, Texas. Following the sale of his company, he served as President and District Manager of a national underwriter's Fort Worth Division and District for eight years. In 1989, he joined the largest title underwriter in the United States and was soon promoted to Administrative Regional Vice President. His responsibilities included managing 17 title company divisions and 400+ independent title insurance agents over a four state area. In addition, he oversaw the company's underwriting and claims departments. Tom graduated with a BBA in Marketing from Texas Tech University.
Personal Note: Tom is currently the treasurer and a board member of The Friends of Westfield House in Cambridge, England; a former member of Concordia Theological Seminary, Fort Wayne, Indiana, Presidential Advisory Board; the former president of Memorial Lutheran Church, Houston, Texas; and was a former Chairman of the Underwriter Committee of the Texas Land Title Association, as well as a 10 year member of the association's Board of Directors. Tom resides in the Magnolia area.

Daniel S. Blackwell, Assistant Vice President and Title Plant Manager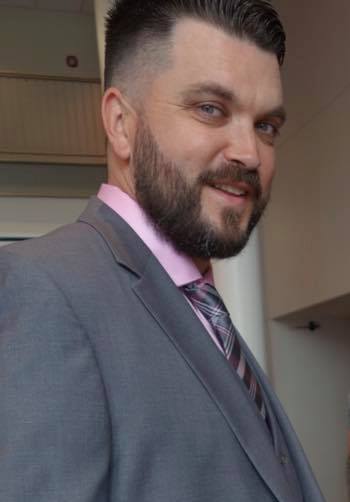 Daniel S. Blackwell graduated with a BBA in 2007 from the University of Houston-Downtown in General Business and a minor in Management. Daniel began in the title insurance business in 1998 at a nationally recognized title insurance underwriter, where his responsibilities included copy shooter, market research for Customer Service, and 3 years of managing its Builder Examinations Unit , which serviced 7 National Builders for the Texas region while maintaining a 24 hour title examination turn time. He joined Great American Title Insurance as Title Plant Manager in 2008 and was named an Assistant Vice President in 2011. Daniel's team of seasoned title examiners provides examination services to GATCO's 13 branch offices in the Houston metroplex. Daniel is an avid hunter and a wildlife conservationist. He currently resides in Magnolia, Texas with his wife and daughters.

Vickie Johnston, Underwriting Counsel
Vickie Johnston graduated from Texas A&M University with a degree in Accounting and worked in the Oil and Gas Industry for several years before going back to college to obtain her law degree from South Texas College of Law.
After working for a small law firm for a couple of years, Vickie went to work in the title insurance industry for a small independent agent as a Closer. Vickie eventually become the operation managers and managed 5 escrow offices and a title plant. This small independent agent was purchased by an underwriter and Vickie continued to manage the escrow and title plant operations in addition to underwriting, compliance and audit work.
Vickie currently works with Great American Title Company answering escrow and title questions for the offices and also working with the various underwriters to resolve title issues working to be able to close and insure transactions.